Consider the wonder of ...
THE ORIGIN OF OUR SPECIES
Imagine that Earth's history was written along a paper scroll
that reached around Earth's equator,
your life story (at age 21) would start
4.7 centimeters from the end!
the record of the last two millennia would start
4.4 meters from the end!
the story of the development of hominids would begin
8.9 kilometers from the end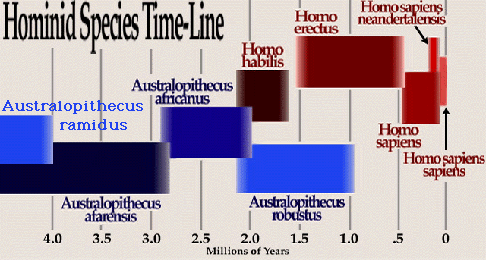 99.9% of the scroll describes Earth before humanity developed!