The Weber State Condensed Matter Physics Group
Dr. Colin Inglefield
Semiconductor Physics and Nanoscale Imaging Laboratory
SL 122
(801)-626-6306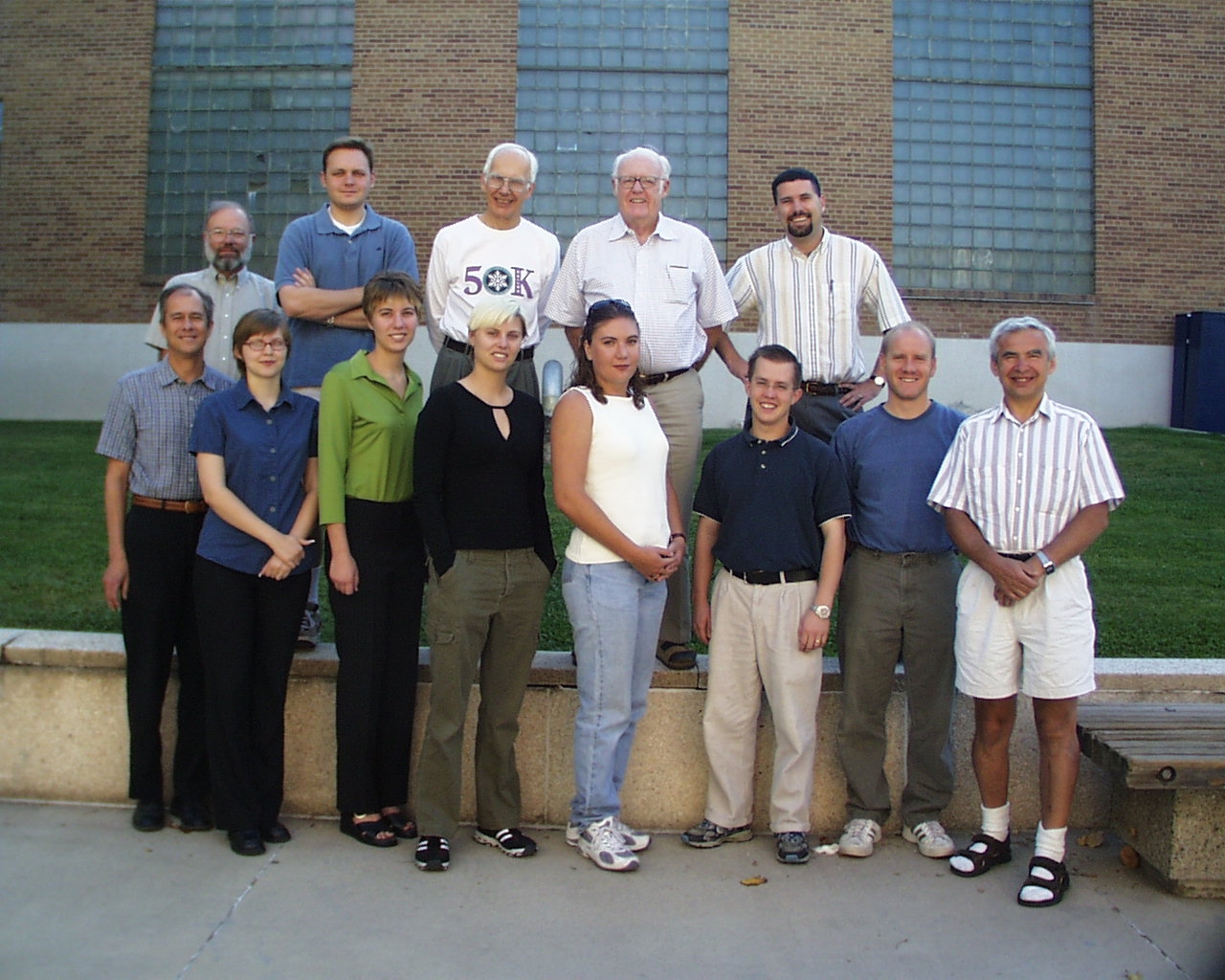 Current/Recent Projects
With funding from the National Science Foundation, we have recently acquired a new Atomic Force Microscope (AFM) from Pacific Nanotechnology.
"Atomic Force Microscopy of GeSbTe Thin Films"
Student Investigator: Chris Grijalva
In collaboration with the Colorado School of Mines Physics Department Semiconductors Group
"Atomic Force Microscopy of Mineral Surfaces"
Student Investigator: Steven Toller, Wes Snow
In collaboration with Dr. Marek MatyjasikWeber State University Department of Geosciences
"Optically Induced Electron Spin Resonance in [Et4N]2[TCNE]2 Single Crystals
Student Investigator: Tim Christofferson
In collaboration with the University of Utah Physics and Chemistry Departments
Funded by the Weber State College of Science Thompson Research Fellowship

Recent Presentations/Publications

Photos from the 2002 4-Corners APS Conference

Where are they now? (Info. on past group members)

This page was authored by Dr. Inglefield and he is solely responsible for its content.
You are visitor number: